---
Los Angeles
---
Don't believe everything you've heard about Los Angeles, because chances are it's an exaggeration,
good or bad, and the truth is probably somewhere in between. Few places on this planet are as hard to categorize as L.A.--it's too large and diverse. The city of 3.5 million sprawls across 467 square miles of desert basin, mountain canyons, and coastal beaches. Outside the city limits, another 6 million people live in 80 incorporated cities within Los Angeles County. Another 5 million reside in the four surrounding counties.
The largest population of Pacific Islanders in the nation lives here, as well as the world's third-largest Hispanic population (after Mexico City and Guadalajara). People from 140 countries speaking 96 different languages call Los Angeles home. Signs in Spanish, Korean, Thai, Chinese, Japanese, Armenian, and Russian are as common in some areas of the city as English signs. What isn't so well known is that this diversity dates back to the city's beginnings: Indians, blacks, mestizos, and Spaniards were among t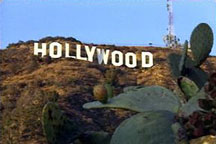 he 44 settlers who first arrived from the Mexican provinces of Sonora and Sinaloa in September 1781.
But communities throughout the region pulled together after the devastating 1994 Northridge earthquake and two years later, when wildfires raged in Malibu. The cooperation of Los Angelenos with each other in these times of crisis contradicts the mass media stereotype of a self-indulgent populace concerned only about going to the gym and buying expensive gadgets for themselves. And here's an interesting factoid: Research conducted in 1997 indicated that Los Angeles residents actually donate money to charity at a rate above the national average.
If there's a universal symbol of Los Angeles, it's the automobile. Cars and freeways have been a part of the L.A. image for so long that a driver's license is seen as something of a birthright. As for
the freeways--well, they're really not so bad. They're well-signed and for travel at times other than rush hour the best route from one end of the city to the other. But here are a couple tips: Most freeways are known by a name and a number; for example, the Hollywood (U.S. 101). And depending on the time of day you're traveling, distance in miles doesn't mean much. The 10 miles between the San Fernando Valley and downtown Los Angeles, for instance, might take an hour to travel during rush hour but only 20 minutes at other times.
L.A.'s combination of sun, sand, and 72 mi of gorgeous coastline stirs flights of fancy. It's all here: more than 30 mi of wide beaches, beach towns from the laid back to the super-chic, and plenty of sunny days to enjoy it all. The average high temperatures of around 70°F and lows around 56°F provide year-round opportunities, and average rainfall is only 12 inches, with virtually all of that during the winter months. Point Dume and Zuma Beach, north of Malibu, have always been popular with Angelenos for their pristine water and excellent facilities, but they're a long drive if you're not hip to L.A. distances. Easily accessible Santa Monica beaches are always a good bet--though the bay could be cleane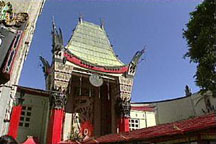 r--and to the south, any town you're in will be the right one for a great beach experience. Manhattan Beach, Hermosa Beach, and Redondo Beach, the South Bay's prettiest beach towns, have easygoing lifestyles and plenty to do, day or night.
We visited Disneyland, Universal Studios, Hollywood, Beverly Hills, and Six Flags Magic Mountain during our trip, along with a day at Santa Monica Beach. Los Angeles was a nice place to visit, but I think living there would be rough. The traffic is bad, smog is worse, and the year-round sunshine provides little greenspace. The palm-lined streets provide a tropical feel, however, and the beaches are among the best in the United States. The beaches also provide great scenery...if you know what I mean!
---
For more information on Los Angeles:
---
Los Angeles Directory - Links to everything Los Angeles.
Los Angeles Photos - Photos from our trips to Disneyland, Magic Mountain, Universal Studios, Santa Monica, Anna's 17th Birthday, the Movieland Wax Museum, Venice Beach, California Highway 1, and Beverly Hills.
---