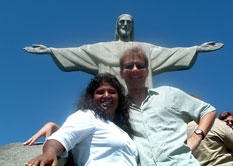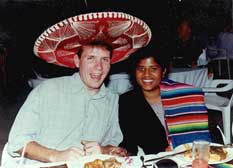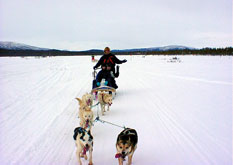 In our 15 short years together, we have been lucky enough to experience many different walks of life together, and we look forward to many more. We have visited Sweden about 30 times, each time exploring a different area, several cities in British Columbia and Alberta, four in Mexico, and many more within the United States, including cities in the following states: New York, Idaho, Florida, Georgia, Colorado, Montana, Nevada, Oregon, Washington, and California. Read about our Asia trip too!
A few winters ago, we toured Hawaii, visiting all six major islands and in the last couple of years we've traveled to Panama and several cities in Brazil including Rio de Janeiro, Buzios, Iguacu Falls, and Fernando de Noronha. We've got our eyes set on the South Pacific soon, but we'll see. As far as this year goes (at least what's planned now, but who knows what the future has in store).
These pages will take you through our experiences around the world, where you can read trip reports, see photographs, and find lots of websites containing all sorts of information to help you plan your next trip!
We'll be continually adding to our website as we have time during our travels, so make sure to check back and see what's new with us!