MAUI RAFTING

Maui Travel Guide
Maui Accommodations
Maui Land Activities
Scuba Diving / Snorkeling
Maui Water Sports
HOT LINKS

---
Rafting on Maui
---
If you want a little different boating experience on your vacation, you might want to consider rafting. These little zodiac-type motorized rafts send you skimming along the water at blazing speeds, and offer you an up close experience with local dolphins and humpback whales. They'll zip you over to Lana'i for some incredible snorkeling opportunities, or just cruise you around the island.

Check out the links in the table below to get some good information about rafting and the tours that are offered, and then check out our Discounts & Bargains page to save some money on the tours of your choice!
---
---

Save up to 50% off on Maui Tours, Dining, Attractions, and Entertainment with the Hawaii Entertainment Book!
Click Here to see Discounts!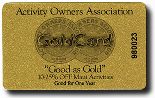 Save up to 25% off Maui Tours, Activities, Restaurants, and Attractions with the AOA Gold Card
Click Here to see Discounts!


Save on Maui Tours & Activities with Maui's largest tour broker!

Hawaiian Jewelry and Gifts
Hawaii Shopping