MAUI SNUBA DIVING

Maui Travel Guide
Maui Accommodations
Maui Land Activities
Scuba Diving / Snorkeling
Maui Water Sports
HOT LINKS

---
Snuba on Maui
---
What is Snuba?

Snuba is a mix between scuba diving and snorkeling. You breathe underwater through an air hose connected to a boat, allowing you to swim underwater for up to an hour without coming up for air. You can descend to depths of around 20 feet (6 meters) and swim with a guide who is there just in case.
Why Snuba?
If you want the experience and freedom of breathing underwater at depth without taking time out of your vacation to get trained in scuba diving, then snuba is for you.
What will I see?
Visit our Hawaii Beneath the Waves or the links in the table below to see examples of the creatures that you'll see. Beautiful fish, including butterflyfish, needlefish, tang, and angelfish are everywhere. You'll possibly see harmless reef sharks, dolphins, or even a humpback whale (in season).
Who offers Snuba on Maui?
The outfits in the table below offer snuba diving options on their snorkeling tours. Check out the trips they offer, and when you've found one you like, visit our Discounts & Bargains page to save big $$!
Maui Snuba & Snorkeling Tour
If you want to avoid the crowds and get true personalized service then join Aqua Adventure for the Maui snuba and snorkeling tour of a lifetime!
---
---

Save up to 50% off on Maui Snorkeling, Dining, Attractions, and Entertainment with the Hawaii Entertainment Book!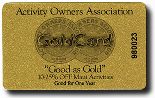 Save up to 25% off Maui Snorkeling, Activities, Restaurants, and Attractions with the AOA Gold Card

Your Hawaii Store!
Shop for Hawaiian food, gifts, music, clothing and much more!