---
Guilin & Li River Cruise, China
SEPTEMBER 27-28, 2009
---
Flew into Guilin from Lijiang. Seemed like a very nice place - quite eventful and a very popular tourist destination. We didn't spend more than 24 hours here as we were going on the ferry boat the next day, however the little that we got to see of Guilin, we really enjoyed because of its energy and apparent nightlife. We had a very nice dinner only a few blocks from our hotel (Sheraton - was one of the better rated hotels in the city, hmm, don't really know why), but headed back early as we needed to prepare (pack and re-pack, common these days) for our trip next morning.

We took the ferry over to Yangshuo - on the Li River. Very nice, however quite long about 4.5 hours. Didn't need to be that long as the scenery tended to be a bit of the same, however, ever seen the backside landscape of a 20RMB bill? That's it, right there, we were sailing by such gorgeous scenery. Really takes your breath away.
Li River Cruise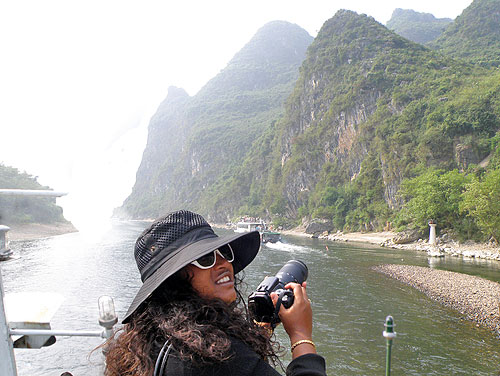 Amazing scenery. Boy, did we have a lot of pictures to sort through.

Water buffalos in the water, ferry boats cruising down the river, and these awesome hills creating the most unique scenery, truly made for a spectacular sight.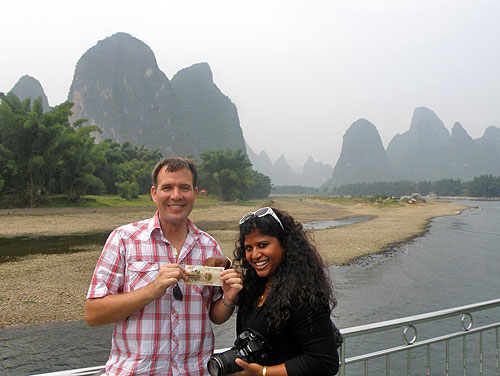 Check it out - the backside of a 20RMB. But wait, where are Johann and I on the bill?
---