---
Mekong Delta, Vietnam
NOVEMBER 21-23, 2009
---
More Mekong Delta...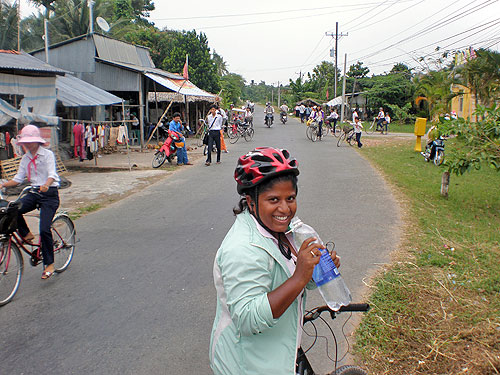 Taking a short break before hauling our bikes over the river on a 2 minute ferry crossing.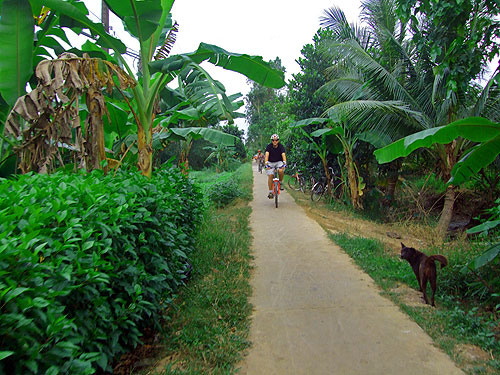 Amazing bike riding through lush banana trees and kids shouting "HELLO" as we
pass by. Oh, watch out Johann, a dog and a motorbike is heading your way!!!
"Overnighting" at Bal-Duc Home Stay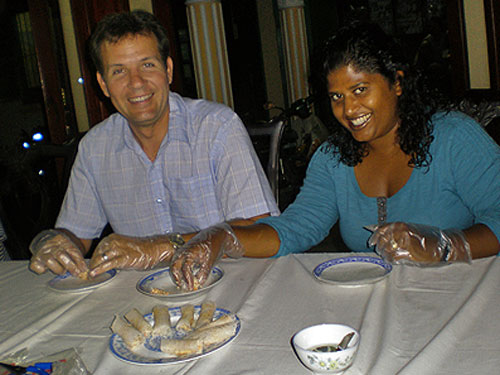 Our first night, spending it at a home stay in the middle of the Mekong Delta area.
Making our very own spring rolls for that evening - can't complain this way we guess.

Johann is becoming a pro in making Vietnamese spring rolls. Wonder if this
skill will remain when we come home???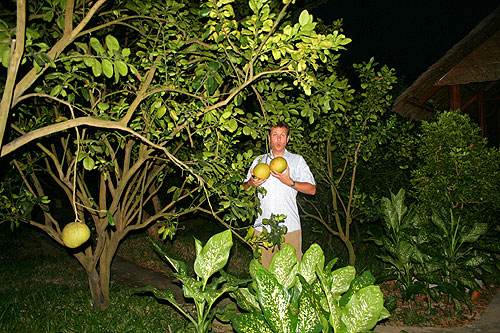 Johann may have had too much of that homemade snake wine and sautéed silk worms,
because it definitely looks like something has gotten to his head...
Meeting the Locals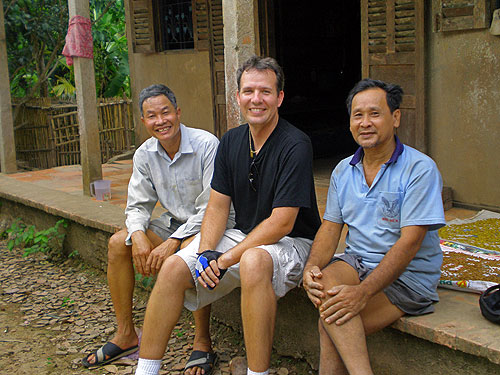 On the following day, we were invited into a family's house. They of course did not know
ANY English at all - however with smiles, laughter and body language, anything is possible.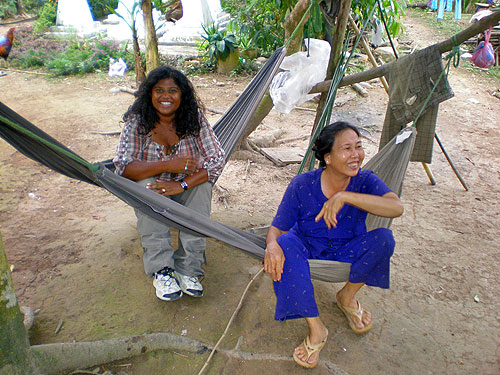 I was lucky enough to get the best seat in the house. Very, very nice people! They
even invited us to pick a rooster as they would be happy if we joined them
for dinner. Unfortunately our biking had to continue...
Ending our Bike Trip

After almost 100 KM, we are not too exhausted, but our butts are a bit sore, yes darlin'?

Celebration dinner with our driver and "guide". Cheers to biking in the Mekong!
---