---
Elephant Mahout Experience, Thailand
OCTOBER 23, 2009
---

More Elephants ...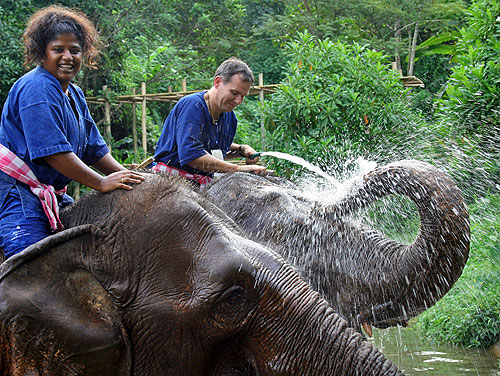 Hosing down and scrubbing away!

Yikes, how does this Mahout attire fit? "Didn't think I gained that much weight!"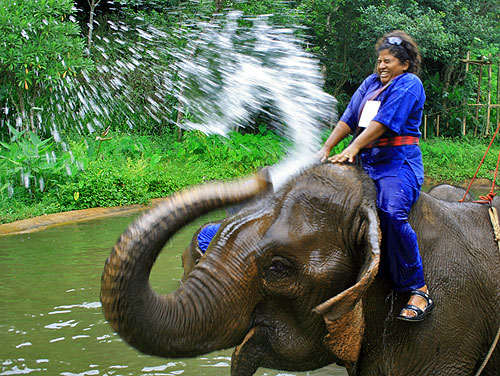 Well, thank you Thong Kam! Much appreciated!

Time for a group photo! The true Mahout trainers and their trainees of the day. Um, that would be us!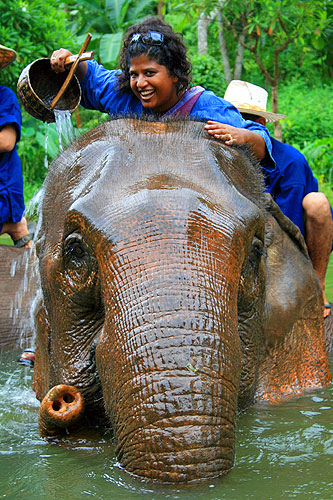 Look at how clean she is! Ok, both of us are!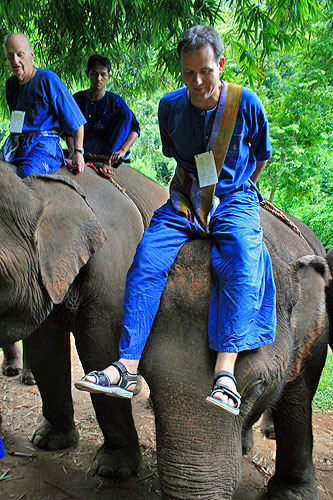 Johann showing off his favorite "jumping-down" position.



Ahh, lots love all around! How cute!
---